iPhone & Android Phone Recovery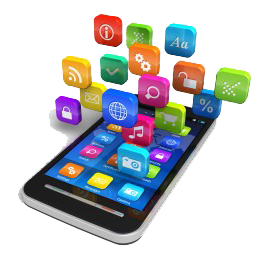 Since the use of mobile devices such as smartphones and tablets is on the rise, they started to replace other kind of devices and/or tools such as cameras, watches and address books. All that data that we previously used to store in other devices or through different means, are now stored in our phones. So, what happens when you phone breaks? Well, most certain you will get another phone since phones are a necessity nowadays. However, what about all that important data on your phone?
We use our phones for quick access of data, such as:
Contact information
Digital music
Digital photos
Videos
Business data
And much more. . .
We've become so dependent on the convenience of a mobile phone, that the information stored in them is way too important to just let it go. Recovery becomes imperative in the event of failure and that's where Datalab play a big role. At Datalab, we have really acquired a level of incomparable success when it comes to iPhone data recovery or any other type of mobile device like Android phones such as Samsung, HTC, LG, Nokia or tablets. Furthermore, we offer flat fee data recovery prices for all phones and tables starting at $199.
Smartphone Recovery Specialists
At Datalab, data recovery is all we do. We truly excel at recovering data from broken phones regardless of the type of failure: broken phone, data deletion, virus, power, board… we can help! The best part is that it won't cost our customers nothing until we successfully recover the data… and even so, there is no obligation nor commitment. Datalab, Inc. has one of the highest successful data recovery rates in the nation providing nationwide phone data recovery services.
Phone Data Recovery Pricing